I want to know MENDELU!
Are you new here or do you just want to get to know Brno and MENDELU? Try it with the new digital guide! It will guide you to the most important places and provide interesting and useful information about them.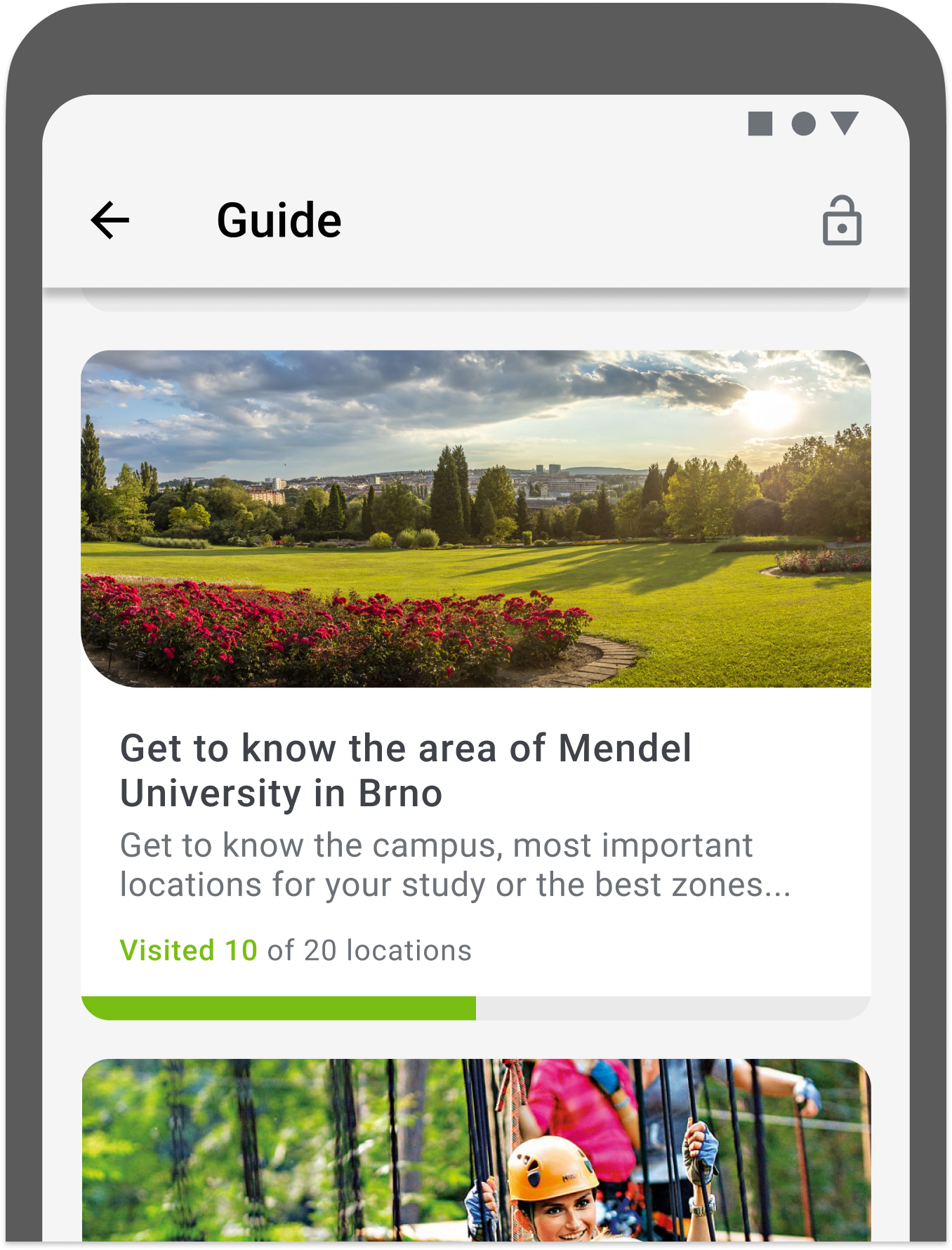 ---
I want to be in the know.
Do you want to receive up-to-date information from MENDELU? Download the app so you don't miss anything.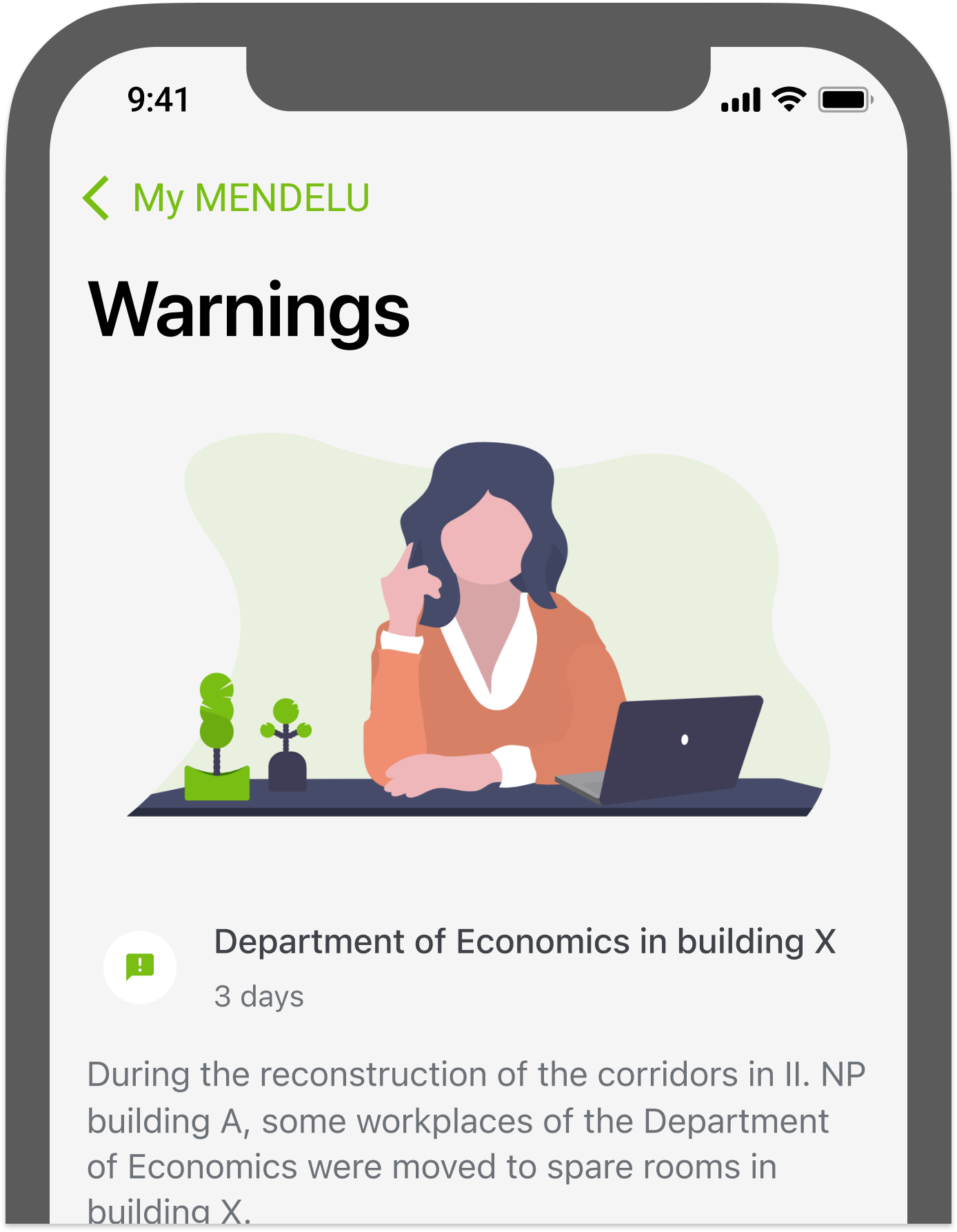 ---
I have to visit the study department.
Do you need to visit the study department and are you worried about the vision of an hour-long queue, whilst at the end you figure out that you were standing in front of a wrong door all the time? Use the Study Department module. Choose what you want to solve, book an appointment with a specific clerk from the comfort of your home and come right on time. No more boring queues!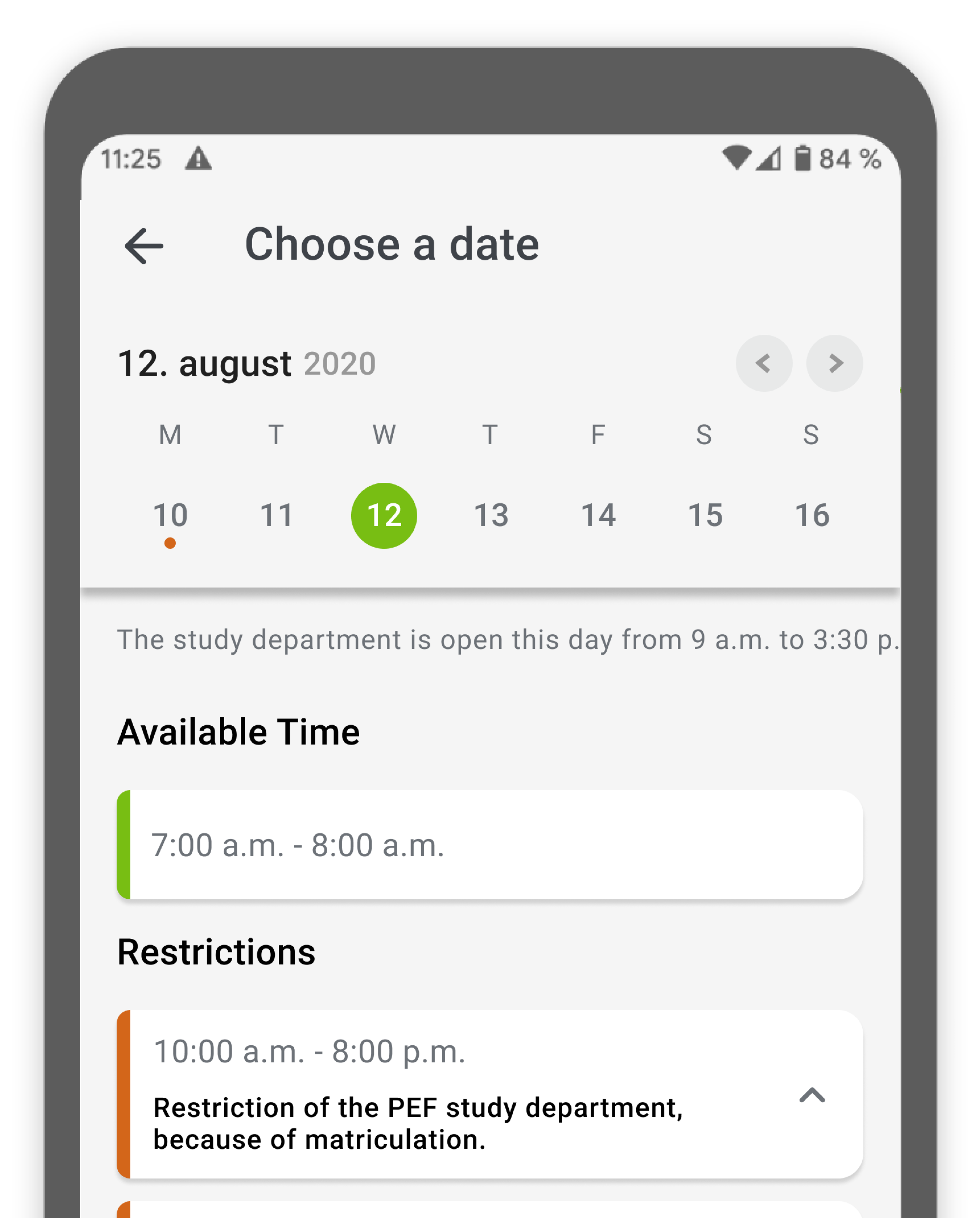 ---
How can I solve it?

How to apply for Erasmus? When should I request the scholarship? FAQ module contains answers to the most frequent questions of students, including instructions on how to solve the given problem.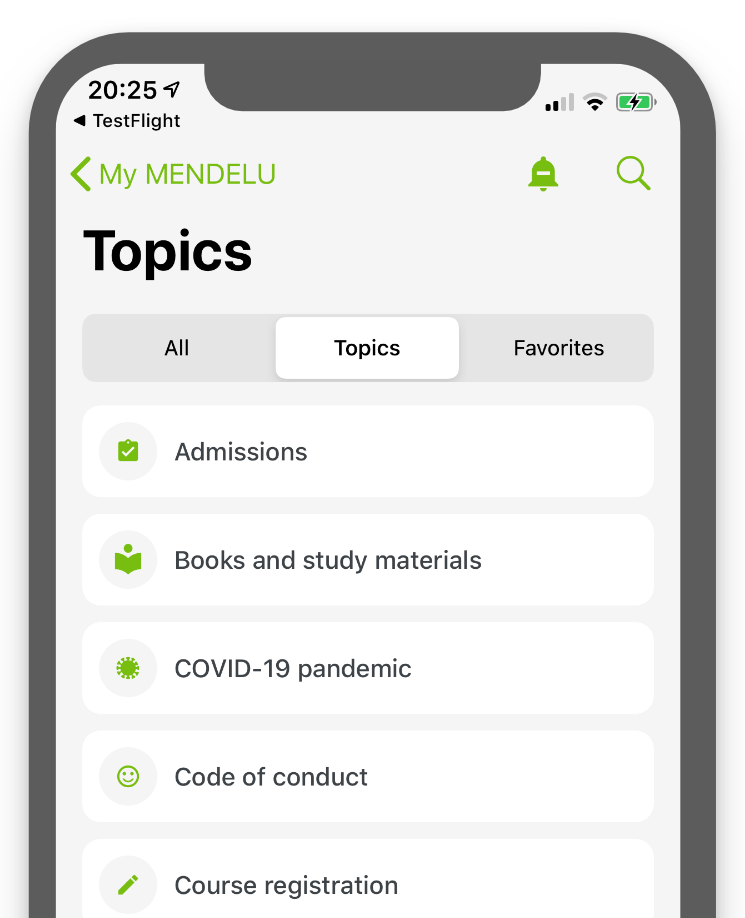 ---
Where is the classroom Q1.103?
Are looking for the teacher's office? Where is your next seminar? Where can you take a rest? Map module contains the complete indoor map of all floors. You will find there all the rooms, toilets, vending machines, printers and other objects. Of course, there are also outdoor points, e.g. the nearest public transport stops or opening hours of the campus gates.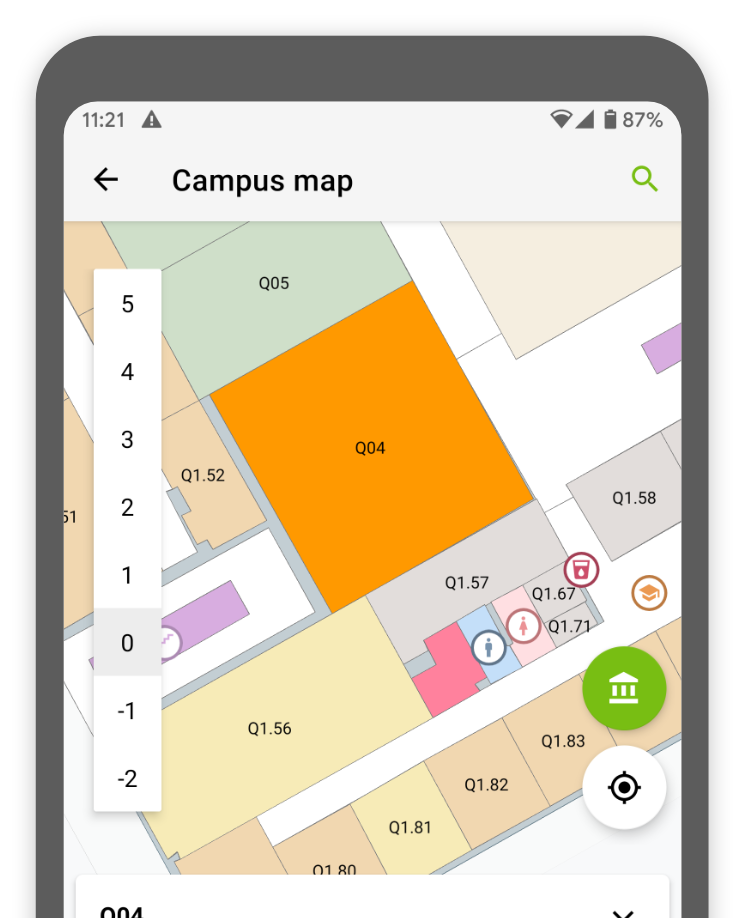 ---
What's for lunch today?

Food module contains the food menu for one week. Don't worry about choosing a bad meal again - rating is shown at each meal and also photos from other users. Moreover, you can set up your canteens and allergens according to your preferences easily.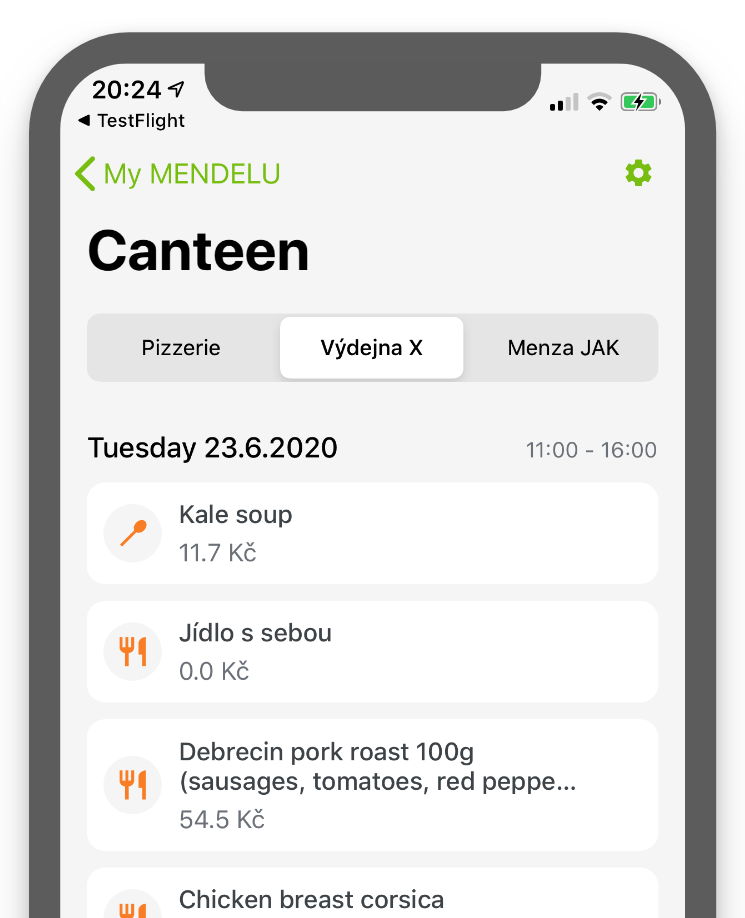 ---
Which lessons are today?
Which is my next lesson? When will I finish today? When will I have to wake up tomorrow? 

 Timetable module downloads your timetable from UIS. No more timetable screenshots on your phone or looking for it at the last moment at the corridor! A notification will come ten minutes before the lesson, including the classroom name and a map on how to get there.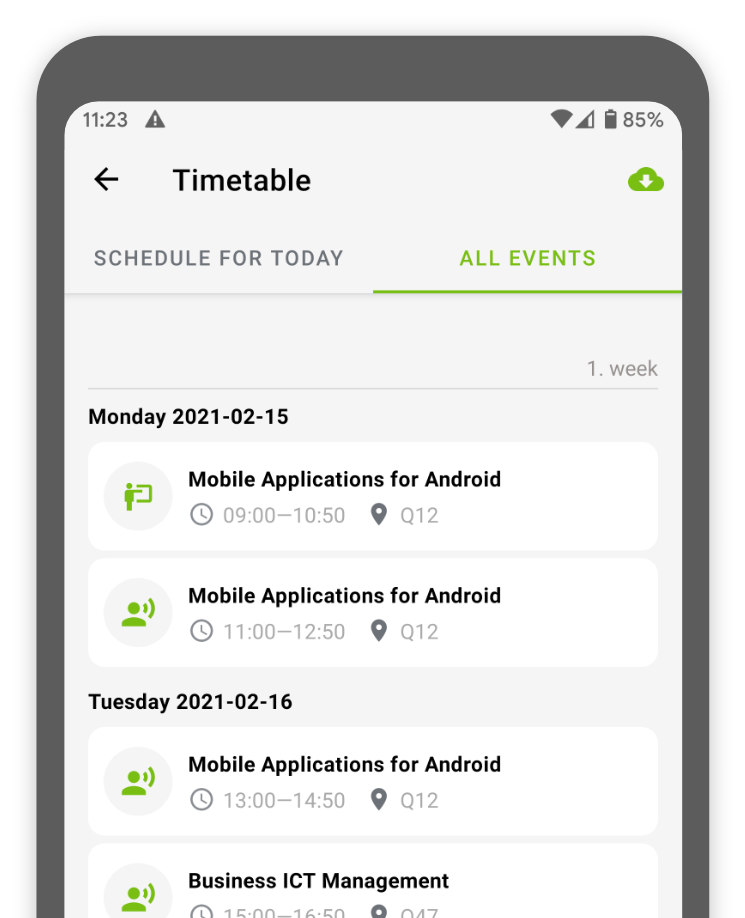 ---
Oh no, I forget it again!
Do you know the constant feeling you forgot something? Scholarship requirement, Erasmus application, ever-present stress… Take evidence of all your tasks right in the app. Moreover, some tasks may be imported directly from the FAQ module. For example, you can find a solution to a problem and save all the relevant tasks to your TODO list with one tap.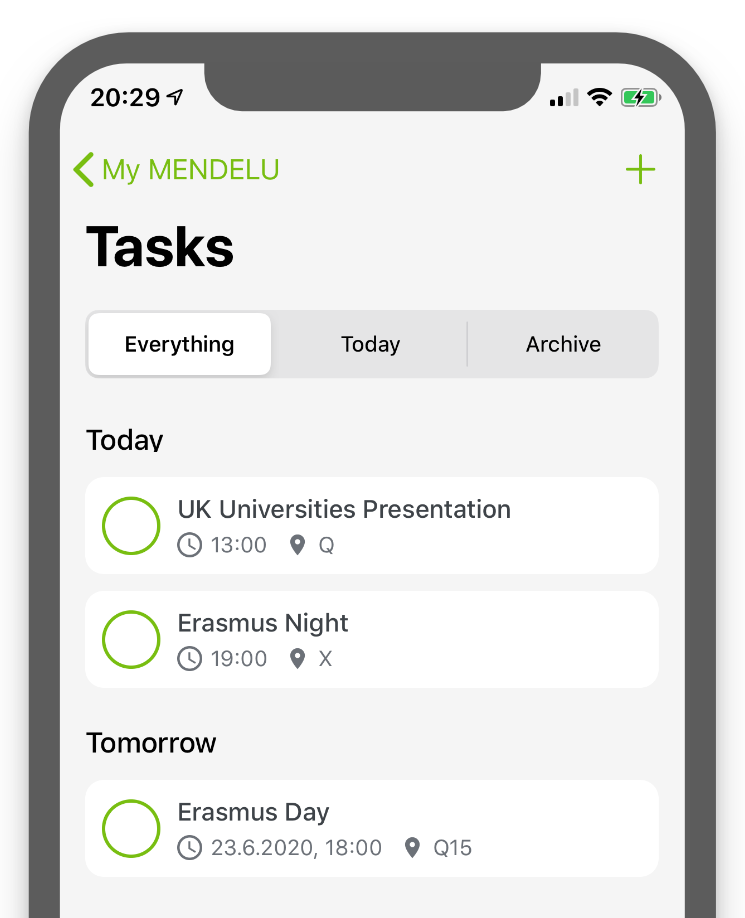 ---